Electronic Parts Assembly
Where Precision, Efficiency, and Partnership Align: Batten & Allen's Tailored Assembly Solutions
Assembly: The Integration of Excellence
At Batten & Allen, we're not just a component supplier, but rather a part of your assembly journey. Recognising the diverse needs of our customers, we're able to design and supply an array of options tailored for point of use assembly. By becoming part of the process, we aim for seamless integration, driving efficiency, precision, and the highest quality outcomes.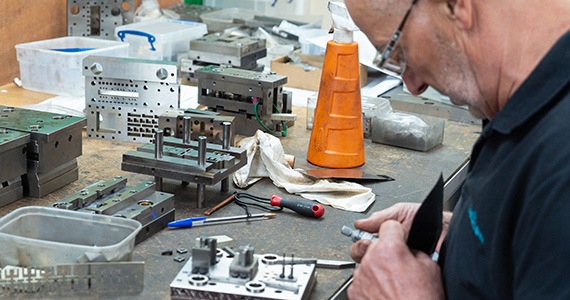 Proven Assembly Process
Batten & Allen's tailored assembly process is a great example of how we operate. Here's what sets us apart:
The Perfect Partnership
For Batten & Allen, the ideal partner is not just a client, but a collaborator, invested in the pursuit of precision and innovation. They value cutting-edge technology and expertise, understanding the importance of each step in the assembly process. They are open to feedback, pro-active in identifying opportunities for improvement, and share our commitment to quality and precision.
Proven assembly Process
Our team of engineering experts follow a tried and tested assembly process. We combine skill and knowledge creating precision results every time.
Planning
A key part of how we work is in our planning stages. Working collaboratively, we ensure you receive the best product at the best price.
Diverse Needs
Batten&Allen thrive on the variety our customers provide. Each job is carefully assessed and processsed. This involves eveything from the intial quote through to completion and dispatch.
Part of the Process
We're not just a component supplier. At Batten & Allen we collaborate on every order. This makes sure you are fully aware of the assembly process at all times. It also keeps us informed of any adjustments which need to be made.
Seamless Assembly
Smooth, uninterrupted, and efficient Our assembly systems create a continuous production process, Fast, accurate and totally reliable
Versatility
At Batten & Allen we pride ourselves on being able to respond to customer requirements quickly. We understand that things can change. We're happy to oblige wherever possible
Case Study
Precision tooling excellence: from prototype to production
Dive into Batten & Allen's journey of mastering tooling design, ensuring reliability at every stage. Our in-house capabilities, from advanced wire erosion to state-of-the-art machining centers, showcase our commitment to delivering high-quality components efficiently.
Learn how our meticulous design process, combined with our expertise in stamping and plating, offers unparalleled precision and cost-effectiveness.
Read the Full Case Study on Tooling Design
News and insights
Everything about the market, Batten & Allen and the services we offer to give you the competitive edge.
Embark on a Precision Journey
Discover the synergy of precision, technology, and collaboration with Batten&Allen.
Talk to an expert